Christian Loffler Set Bring North American Tour To Music Hall Of Williamsburg 6/19
After falling in love with Christian Löffler following his transcendent Shambhala performance at the Grove, we dived headlong into the German producer's tremendous discography. What we discovered was the deeply emotive and brilliantly engineered work of a visionary artist. A master of creating breathtaking soundscapes with layers of delicate musicianship. On June 19,  Christian will bring his stellar live show to The Music Hall Of Williamsburg.
Christian's live sets thread the line between the raw, dry outbursts of psychedelic techno and more blissful and soothing deep minimal pirouettes brought together by the angelic voice of Hamburg keyboardist and singer Mohna. His shows carry an unspoken generosity, flying outward and inward, that can be experienced with or without feeling your surroundings – a sense that you can both be electrified by the pulsations of the crowd and at the same time, have the space to dive into inner metaphysical wanderings.
Off "Graal (Prologue)", he's shared the eerie video for 
"Like Water (feat Mohna)"
 and the upbeat running POV for 
"Ry"
. "Graal" is, as denoted by 'Prologue', just a prelude – a second companion album will be released before the end of the year. The idea is for the whole project to have an organic dichotomy – while Graal was created on the road (Löffler likens it to a travel diary), the follow-up will be a classic studio album, created in his home recording space. It will be illustrated with paintings.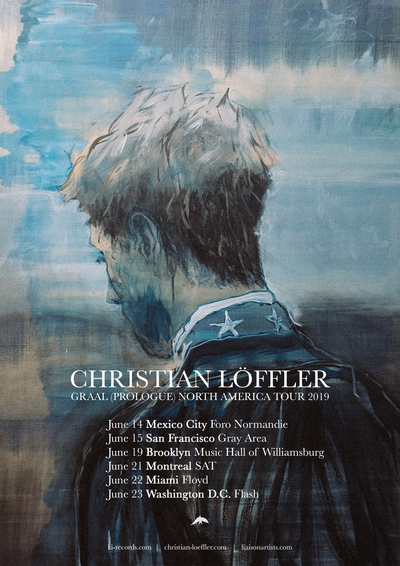 Related Posts
Every once in a while an artist comes along who absolutely captivates our musical minds and stimulates our sonic imagination. German producer Christian Löffler is one such artist. We had ...
READ MORE