Fourth Dimension (4D) Takes Us On A Jazz Fusion Joyride With Millennial Kingdom Vol. 1
If you are a fan of jazz-influenced percussion heavy artists like Break Science and Manic Focus, then you should definitely give California-based newcomer Fourth Dimension a listen. Jody Giachello, known as Fourth Dimension (4D), is an innovative multidimensional drummer and producer based out of Long Beach, CA. Playing the drums has always been a huge part of his life. Giachello's father began teaching him how to play the drums at two years old and his involvement in jazz bands from middle school to college helped drive his lifelong passion for music.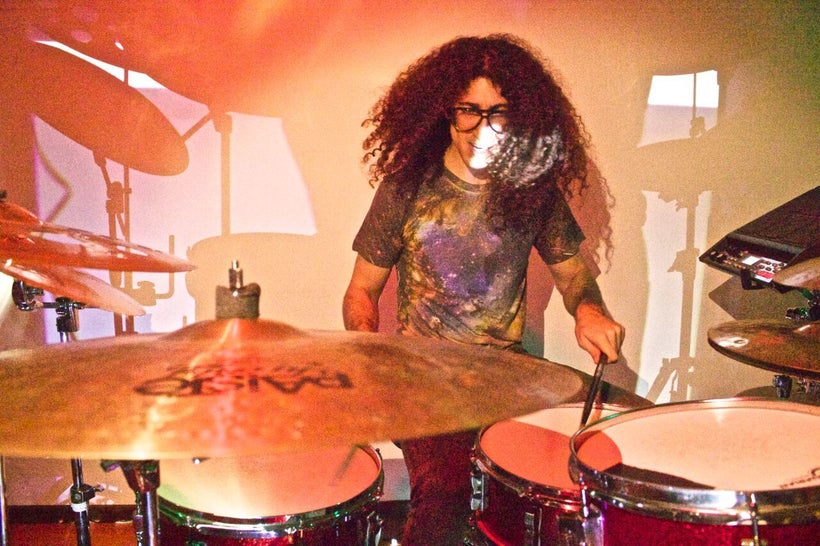 4th Dimension is recently released his latest album Millennial Kingdom Vol. 1. Throughout the six tracks on this marauding jazz fusion album, the listener gets a clear and honest look into the mind and personality of this budding breakout artist. 4th Dimension's style definitely evokes some similarities with standout contemporary artists like BadBadNotGood and Thudnercat. However, 4D certainly has a sound all his own, and his dynamic music ability is on full display on Millennial Kingdom Vol. 1.
Tracks like "Nuclear Fusion", "Watchmen Warning" and "The Return of the Nephilim" showcase 4D's ability to craft vibrant and euphoric tunes, while more brooding tracks like "Mr. Sinister" and "Darkness Rising" add depth to the whole experience.
After attending Berklee College of Music, where he studied privately with Afro-Cuban and Brazilian jazz drummer Francisco Mela and was involved with legendary jazz trombonist Hal Crook's ensemble for several semesters. He had the privilege of performing at The Rose Bowl, and touring nationally and internationally with Concord Records jazz prodigy Taylor Eigsti, and playing with the house band for late-night NBC program Last Call with Carson Daly. Also toured nationally with gold record selling artist VV Brown.
Giachello then went on to touring internationally and performing 2 separate 6 week runs on Broadway with the world's largest touring magic show, The Illusionists. All while playing drums for the Los Angeles-based punk/hardcore band Chotto Ghetto for the past 9 years, and producing under his Fourth Dimension alias.
Connect with 4th Dimension on Facebook, Soundcloud and his Official Website.